PRODUCTS: Suger Maple Syrup Sweets! - Free Shipping!
Credit Card, Debit Card or Paypal

1
-Click Add to Cart
2
-Choose Check Out
3
-Choose PayPal Guest & Complete Order or Use Your Paypal Account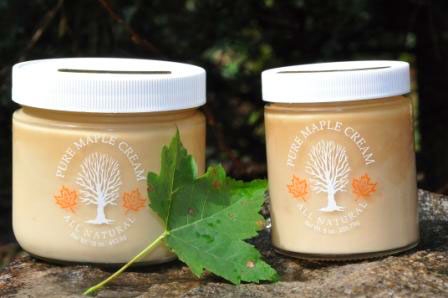 Maple Cream
If you like Maple syrup, or Maple candy then you'll love Maple cream. This is a smooth, peanut butter consistency spread. Nothing gets your morning started right better than your favorite Bagel with some of our smooth, great tasting Maple Cream.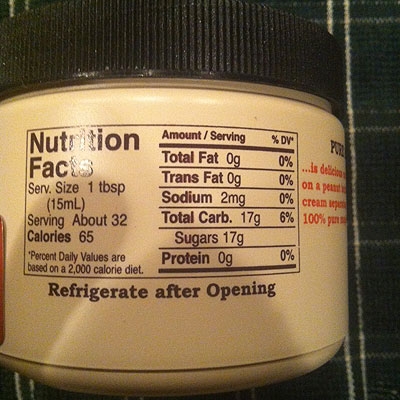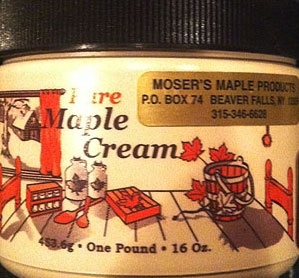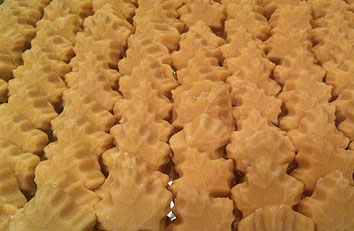 Maple Sugar Candy
Pure NYS Maple Sugar Candy - treat your taste buds. Made of 100% Pure Maple Syrup

These are Moser's Maple award winning signature confection!!! Our candy is made the same way it has been made for generations. We still take a "hands on" approach when it comes to our candy. In the day and age of using machines, we still do our candy in small batches and stir them by hand. You ask why??? This gives our candy a very smooth texture, not grainy like most candy. Our candy if stored correctly has a shelf life of 2-3 weeks. Yes some candy last longer, but would take away the traditional in our traditional candy making process. We only use light amber, or a light medium amber syrup to produce our candy. We feel this gives the perfect balance of Maple flavor and sweetness in our candy.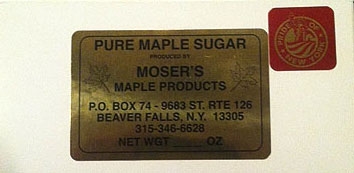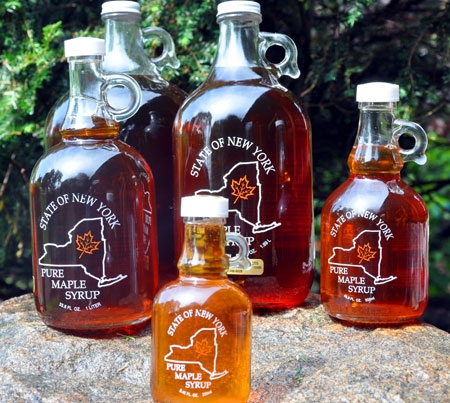 Maple Syrup
Our light grade quality syrup is a treat. Try it on breakfast pancakes, corn meal bread, use it as a sweeter in tea and drinks, in fish marinates. You will find it many ways to enjoy pure maple syrup!

Four grades of syrup are available:
Grade A Golden, Delicate taste (Sold Out)
Grade A Amber, Rich taste
Grade A Dark, Robust taste
Grade A Very Dark, Strong taste " for cooking"